Mike Trout has done nothing but show that he is a generational talent, first ballot hall of famer, and one of the greatest players to ever pick up a bat. In his 9 full seasons in the big leagues, Trout has never finished below 5th in MVP voting and has finished in the top two 7 times. Quite simply, Mike Trout has been something out of a video game so far in his career and has shown zero signs of slowing down. In fact, Mike Trout just had the best April of his career and is currently off to his best start to a season ever. The best player in baseball just keeps getting better.
Video game numbers
If his past seasons were video game numbers then his start to this season is just plain stupid. Trout is still hitting above .400 with 8 bombs. His OBP is .514 and a slugging percentage of over .700! And in a league with Ronald Acuna Jr. and Fernando Tatis Jr. dominating headlines, Trout has somehow flown under radar. Honestly, people are used to this type of greatness from him, which is all that needs to be said about the man. 
Trout leads the league in batting average, is fourth in hits and has the third-most home runs. The fact that fans are getting used to this type of production speaks to the consistency that Trout has produced so far in his career. Playing everyday and hitting above .400 over a month now into the season just isn't too impressive for Mike, it's simply what he does.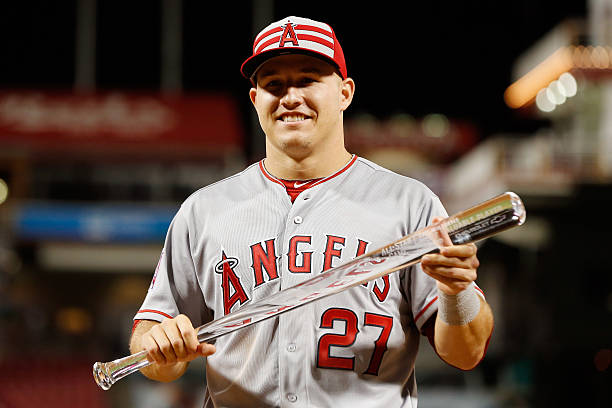 Consistency
As mentioned, the consistency throughout his career is the real feat by Mike Trout. This is a guy who has hit below .300 exactly once when he hit .291 in 2019, but hit the most home runs in his career with 45. That is a career year for most players, but considered a bit of a down year, or at least nothing out of the ordinary, for one Mike Trout. I mentioned the MVPs, but Trout has also won a Silver Slugger in all but one year in 2017. When he still slashed .306/.442/.629 but only played 114 games due to injury. All these awards and statistics scream the greatest player of a generation. Mike Trout is still off to the best start of his career and prepped to have an absurd 2021.
Don't take it for granted, fans. We are witnessing the best player of this generation. 
Passionate sports fan from the Big D. Die hard Dallas Cowboys, Texas Rangers and Kansas Jayhawk fan, almost to a fault. I think Tony Romo is a Hall of Famer, the Kansas Jayhawks would have won the 2020 National Championship, and Dez caught it.